Shareholder
Anthony A. Garganese is the managing shareholder of Garganese, Weiss, D'Agresta & Salzman, P.A. He is certified by The Florida Bar as a specialist in city, county and local government law, and has an extensive background in land use, zoning, and First Amendment law as well. He is the recipient of the highest rating (AV) given by Martindale-Hubbell for legal ability and ethics. He has been chosen as one of the best lawyers in the area of municipal law by Best Lawyers in America, Orlando Magazine, Florida Legal Elite, Orlando Business Journal and as a Florida Super Lawyer by Law and Politics. He previously served as the executive board President (2015/2016) for the Florida Municipal Attorneys Association and in 2019, he was awarded the prestigious Paul S. Buchman Award. The award is presented to the state's most outstanding municipal attorney and recognizes the recipients contribution to the field of municipal law. In 2007, Mr. Garganese was named City Attorney of the Year by the Florida League of Cities.
He currently serves as the City Attorney for the cities of Cape Canaveral, Cocoa, Winter Springs, and also serves as special counsel to numerous other cities throughout Florida. In addition, he serves as general counsel for the Housing Authority of the City of Titusville. He has represented cities in a significant number of complex and precedent setting cases in state and federal court.
Anthony is a certified circuit-civil mediator, as well as a Florida Supreme Court trained and qualified arbitrator. Mr. Garganese is admitted to practice in Florida state and federal courts, the U.S. Court of Appeals for the Eleventh Circuit, and the Supreme Court of the United States. He earned his law degree from Nova Southeastern University. He also earned his bachelors and masters degree in business administration from Bryant College.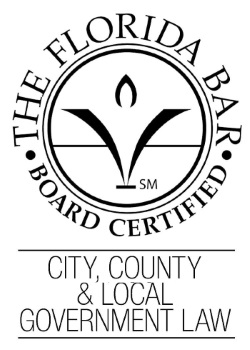 Appellate Law
City, County and Local Government Law
Civil Rights and Constitutional Disputes
First Amendment Disputes
Land Use and Zoning Law
Real Estate Transactions and Litigation
Certified by The Florida Bar in City, County and Local Government Law. Certified lawyers in city, county and local government law deal with legal issues of county, municipal or other local governments such as special districts, agencies and authorities. City, county and local government law also includes litigation in the federal and state courts and before administrative agencies, and the preparation of legal instruments for city, county and local governments.
Awarded the 2019 Paul S. Buchman Award by the Florida Municipal Attorneys Association.
Served as executive board President 2015/2016 for the Florida Municipal Attorneys Association.
Appointed to the Florida League of Cities, Legislative Committee 2013/2014
Received Distinguished Service Award 2013 from the Tri County League of Cities for his outstanding service to the citizens of Seminole County
Appointed to the Florida Municipal Attorneys Association's (FMAA) Board of Directors.
Serves as General Counsel for the Tri-County League of Cities.
Appointed to serve as an At Large member of the 2011 Legislative Committee of the Florida League of Cities.
Featured in the September 2011 issue of Orlando Style Magazine, Spotlight on the Law.
2007 City Attorney of the Year, Florida League of Cities' "Florida Cities of Excellence" award
The Best Lawyers in America 2007, 2008, 2009, 2010, 2011, 2012, 2013, 2014, 2015, 2016, 2017, 2018, 2019, 2021
Florida Super Lawyers 2006, 2007, 2008, 2009, 2010, 2011, 2012, 2013, 2014, 2015, 2016, 2017, 2018, 2019, 2020
Florida Super Lawyers featured article, "Government Guru"
Florida Legal Elite 2007, 2008, 2009, 2010, 2013, 2015, 2016, 2019
Recognized as Best Lawyer in Municipal Law by Orlando Magazine (2007)
Orlando Business Journal Best of the Bar 2004, 2005, 2006
"AV" Rating by Martindale-Hubbell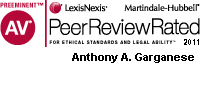 Binford v. City of Winter Springs,

969 So. 2d 1098 (Fla. 5th DCA 2007)

Board of County Commissioners v. City of Cocoa,

953 So. 2d 8 (Fla. 5th DCA 2007)

City of Cocoa v. Leffler,

741 So. 2d 612 (Fla. 5th DCA 1999)

City of Cocoa v. Leffler,

762 So. 2d 1052 (Fla. 5th DCA 2000)

City of Cocoa v. Leffler,

803 So. 2d 869 (Fla. 5th DCA 2002)

City of Cocoa v. Leffler,

791 So. 2d 487 (Fla. 5th DCA 2001)

City of Winter Springs v. State,

776 So. 2d 255 (Fla. 2001)

Crystal Dunes Owners Ass'n, Inc. v. City of Destin, Fla.,

476 Fed. Appx. 180 (11th Cir. 2012)

Daytona Grand, Inc. v. City of Daytona Beach, Fla.,

490 F.3d 860 (11th Cir. 2007) (Appearance on behalf of Amici Curiae)

George v. City of Cocoa,

78 F.3d 494 (11th Cir. 1996)

Koziara v. City of Casselberry,

239 F. Supp. 2d 1245 (M.D. Fla. 2002)

Koziara v. City of Casselberry,

347 F. Supp. 2d 1223 (M.D. Fla. 2003)

Koziara v. City of Casselberry,

392 F.3d 1302 (11th Cir. 2004)

Masone v. City of Aventura,

147 So. 3d 492 (Fla. 2014) (Appearance on behalf of Amici Curiae)

McKee v. City of Casselberry,

873 So. 2d 373 (Fla. 5th DCA 2004)

Morris v. City of Cape Coral,

163 So. 3d 1174 (Fla. 2015) (Appearance on behalf of Amici Curiae)

Rowe v. City of Cocoa, Fla.,

16 Fla. L. Weekly Fed. D 600 (M.D. Fla. 2003)

Rowe v. City of Cocoa, Fla.,

358 F.3d 800 (11th Cir. 2004)

Seminole County v. City of Winter Springs,

935 So. 2d 521 (Fla. 5th DCA 2006)

Seminole Entm't, Inc. v. City of Casselberry,

788 So. 2d 1135 (Fla. 5th DCA 2001)

Seminole Entm't, Inc. v. City of Casselberry,

811 So. 2d 693 (Fla. 5th DCA 2001)

Seminole Entm't, Inc. v. City of Casselberry, Florida,

813 So. 2d 186 (Fla. 5th DCA 2002)

Seminole Entm't, Inc. v. City of Casselberry,

866 So. 2d 1242 (Fla. 5th DCA 2004)