Partner
Catherine D. Reischmann is a Partner with Garganese, Weiss, D'Agresta & Salzman, P.A., which specializes in governmental law. Ms. Reischmann serves as City Attorney for the cities of Lake Mary and Casselberry, and has served as General Counsel for Seminole Community College. She is special counsel to the City of Tampa on Land Use Matters; selected as Special Counsel to Seminole County and the Town of Oakland in real estate matters and has served as Assistant City Attorney for 12 different cities. Ms. Reischmann is certified by The Florida Bar in City, County, and Local Government Law and in Real Estate Law. She is "AV" rated by Martindale-Hubbell.
Ms. Reischmann is admitted to practice in the State of Florida, United States Court of Appeals for the Eleventh Circuit, and the United States Supreme Court. Ms. Reischmann received her Honors B.A., cum laude, from Rollins College, and her law degree, with honors, from the University of Florida, where she was named an Outstanding Member of the Moot Court Team. For fifteen years, Ms. Reischmann was a drafter and grader of Florida Bar Examinations. She also served as Senior Law Clerk to Judge Warren Cobb at the Fifth District Court of Appeal.
Ms. Reischmann is on the Board of Directors of Citizens for a Scenic Florida, member of the Winter Park Transportation Advisory Board, and an active volunteer in the Adult Literacy League, the Guardian ad litem program, and Hospice of the Comforter. She has been an Adjunct Professor at Barry School of Law teaching Land Use and is also involved in Florida Bar committees and community organizations, and is on the steering committee of the Florida Municipal Attorneys Association.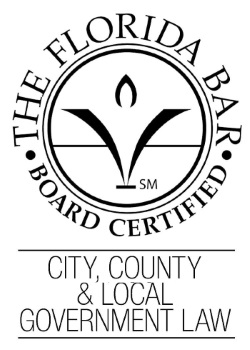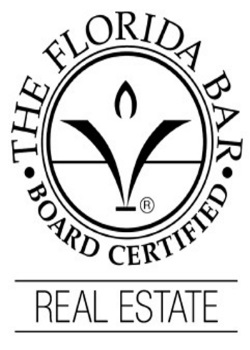 Appellate Law
City, County and Local Government Law
Governmental and Administrative Law
Land Use and Zoning Law
Real Estate Transactions and Litigation
Certified by The Florida Bar in City, County and Local Government Law. Certified lawyers in city, county and local government law deal with legal issues of county, municipal or other local governments such as special districts, agencies and authorities. City, county and local government law also includes litigation in the federal and state courts and before administrative agencies, and the preparation of legal
Certified by The Florida Bar in Real Estate.
2017, 2018, 2019, 2020 Florida Super Lawyer by Law & Politics
2013, 2014, 2016 Florida Legal Elite by Florida Trend Magazine
Selected to present at the Annual American Planning Association Conference - September 2013
Presented seminar for Florida Bar Environmental and Land Use Law Committee - March 2013
"AV" Rating by Martindale-Hubbell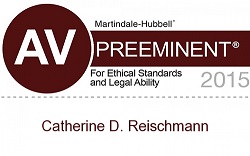 In July 2016, Catherine Reischmann spoke at the annual conference in Naples of the Florida Public Human Resources Association on Public Records and Sunshine Law.
Bennett v. Bennett,

645 So. 2d 32 (Fla. 5th DCA 1994)

Brock v. Brock,

682 So. 2d 682 (Fla. 5th DCA 1996)

City of Palm Bay v. Wells Fargo Bank, N.A.,

114 So. 3d 924 (Fla. 2013) (Appearance on behalf of Amici Curiae)

Compton v. Compton,

701 So. 2d 110 (Fla. 5th DCA 1997)

Duva v. Duva,

674 So. 2d 774 (Fla. 5th DCA 1996)

G.E.L. Corp. v. Department of Environmental Protection,

875 So. 2d 1257 (Fla. 5th DCA 2004)

Seminole County v. City of Winter Springs,

935 So. 2d 521 (Fla. 5th DCA 2006)

Seminole County Bd. of County Com'rs v. Eden Park Vill., Inc.,

699 So. 2d 334 (Fla. 5th DCA 1997)