Shareholder
Gary S. Salzman is a shareholder with Garganese, Weiss, D'Agresta & Salzman, P.A. Gary primarily handles litigation, mediation and arbitration for business, real estate and employment disputes.
Gary received his Bachelors of Business Administration in 1985 and his Juris Doctor, cum laude, in 1988, both from the University of Miami, Coral Gables, Florida. In addition, he has been Board Certified by The Florida Bar in Business Litigation since 1997. The Florida Bar evaluates all certified lawyers for experience and expertise in a particular area of law and professionalism and ethics in the practice of law. Certification is the highest level of evaluation by The Florida Bar of the competency and experience of attorneys in the areas of law approved for certification.
Gary served six years on The Florida Bar's Board of Legal Specialization and Education and, prior to that, he served six years on The Florida Bar's Business Litigation Certification Committee. Gary also served on the 9th Judicial Circuit's Business Court Formation Committee. Gary is active in the George C. Young American Inn of Court, where he holds a "Master" designation, serves on its board of directors and is the former president from 2011 to 2013. Also, he currently serves on the Orange County Bar Association's Executive Council as an elected member.
Gary is a certified circuit-civil and appellate mediator, as well as a Florida Supreme Court trained and qualified arbitrator. He is a member of the American Arbitration Association's employment, commercial, healthcare and financial arbitration and mediation panels. Gary provides alternative resolution services for commercial, real estate and employment disputes as a mediator, an arbitrator and a voluntary trial resolution judge.
If you are interested in engaging Gary as an arbitrator, please review and complete this agreement.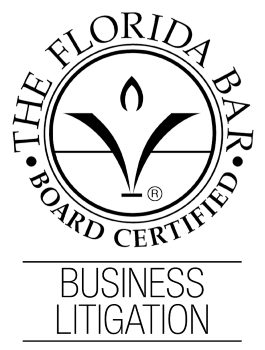 Alternative Dispute Resolution – Mediation, Arbitration, and Private Judging
Banking & Finance Litigation
Bankruptcy & Creditors' Rights Law
Business and Contract Disputes
Commercial Landlord/Tenant Disputes
Commercial Property Disputes
Construction Litigation
Corporate Litigation
Employment Law
Entertainment & Sports Litigation
Expert Witness Services
Professional Liability Defense
Real Estate Litigation
Special Magistrate and Receiver Appointments
Title Insurance Claims
Trust Litigation
Florida, 1988
Colorado, 1991
U.S. Supreme Court, 1992
U.S. Court of Appeals, 11th Circuit, 1992
U.S. District Court, Southern District of Florida, 1989
U.S. District Court, Middle District of Florida, 1992
The Florida Bar

Board Certified, Business Litigation, 1997-present
Board of Legal Specialization and Education, Member, 2010-2016
Business Law Section
Business Litigation Certification Committee, former Member and Chair

Orange County Bar Association

Executive Council, 2009-present
Judicial Relations Committee, Former Member
Business Law Committee, Member

9th Judicial Circuit for Orange County, Florida, Business Court Formation Committee, Former Member
American Bar Association, Member
Supreme Court of Florida, Trained and Qualified Arbitrator, since 1992
Supreme Court of Florida, Certified Circuit Civil and Appellate Mediator, since 1998
U.S. District Court, Middle District of Florida, Civil Mediator Panelist
The Colorado Bar, Member, since 1991
American Arbitration Association

Commercial & Financial Arbitration Panelist
Employment Arbitration Panelist
Mediation Panelist

Mortgage Bankers Association of Central Florida, former Member
The George C. Young American Inn of Court; Master; Board Member; former President, 2011-2013
American Inns of Court

11th Circuit Advisory Committee, Member

Manufacturers Association of Central Florida, former Ex-Officio Director
Business Executives Network, Founder and Director
Board Certified in Business Litigation, The Florida Bar, since 1997
AV Preeminent™ rated by Martindale-Hubbell

Top Rated Lawyer in Alternative Dispute Resolution, 2013

Recognized as "Lawyer of the Year" in Arbitration for Orlando by Best Lawyers in America 2020
Best Lawyers in America, 2018-2023
Florida Super Lawyers, 2006-2023
Top 100 Florida, Super Lawyers, 2014-2023
Top 50 in Orlando, Super Lawyers, 2018 - 2023
Best of the Bar, Orlando Business Journal, 2004-2023
Best of the Bar, Top Honors, Orlando Business Journal, 2005
Florida Trend, Legal Elite, 2005-2023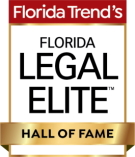 "Alternative Dispute Resolution in Florida," Orange County Bar Association's Leadership Law Program, January 2015 (Updated May 2020) Click here to view the document.
Co-facilitator, "Legal Special Industry Group Session," International Council of Shopping Centers Conference, August 25, 2014
"Commercial Landlord-Tenant Law in Florida," August 2014 (Updated August 2017) Click here to view the document.
"Remedies for Real Property Disputes in Florida," May 2014 (Updated August 2017) Click here to view the document.
"Florida's Revised Arbitration Code," The Florida Bar Continuing Legal Education and Labor and Employment Law Section's seminar Navigating the World of ADR, Hollywood, Florida, March 13-14, 2014 (Updated August 2017) Click here to view the document.
"Extraordinary Remedies in Real Estate Litigation," International Council of Shopping Centers, ICSC Law Conference, November 3-6, 2010
"Alternative Dispute Resolution in the United States: From Drafting the ADR Clause to the Arbitration Award," Center for International Legal Studies, February 2007
"Commercial Landlord-Tenant Law in Florida," Lorman Education Services, September 2000, September 2001 and October 2004
"Business Litigation in Florida," Lorman Education Services, July 2004
"Shareholder Restriction Agreements and Disputes," Business Executives Network, June 2004
"Remedies for Real Property Disputes in Florida," Sterling Education Services, March 2004
"Business Litigation in Florida: From Pre-filing Concerns Through Closing Arguments and Trial," Sterling Education Services, January 2002
"Purchasing in the 21st Century - The Law of Buying and Administration of Contracts for Purchase in Florida," Lorman Education Services, May 2001
Avalon Assoc. of Delaware Ltd. v. Avalon Park Assoc., Inc., 760 So.2d 1132 (Fla. 5th DCA 2000)
KRG Oldsmar Project Company, LLC v CWI, Inc., 358 So.3d 464 (Fla. 2nd DCA 2023)
Wavestone Props., LLC v. Fortune Dev. Sales Corp., 978 So.2d 830 (Fla. 3d DCA 2008)
"Salzman: Mediation Can Save Your Business Money," Orlando Business Journal, June 17, 2011
"Alternative Dispute Resolution Clauses for Leases and Real Estate Contracts," ICSC Retail Law Strategist, Volume 15, Issue 3, Fall 2015